Galvenā informācija
Latvijas Operāciju Pētījumu Sabiedrība (LatORS) tika dibināta 2005. gada 9.martā.
Biedrības mērķi
Teorētisko un praktisko zinātnisko pētījumu attīstība operāciju izpētes jomā
Informācijas sabiedrības attīstīšana Latvijā
Atbalsts Latvijas zinātniekiem un ekspertiem, kuri darbojas operāciju izpētes jomā
Sadarbība ar nacionālām un starptautiskām organizācijām operāciju izpētes jomā
Operāciju izpētes prestiža celšana
Biedrība pastāvīgi atbalsta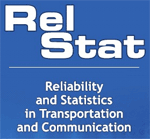 Reliability and Statistics in Transportation and Communication (RelStat), an annual international multi-conference that is an international forum for scientists and professionals to present and discuss their ideas, theories, technologies, and applications on all theoretical and practical issues arising in transport, information and communication technologies.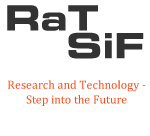 Research and Technology – Step into the Future (RaTSiF), a biannual research and academic conference that bring together young researchers on the basis of mutual multidisciplinary scientific interests for obtaining breakthrough results of solution of tasks that are existing currently and will appear in the future.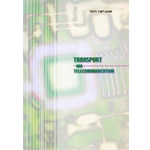 Transport and Telecommunication Journal, a peer-reviewed open-access scientific journal, a source of information and research results in the full scope of transport science:  modelling and planning the transport systems, technical means of transport; transport infrastructure, traffic control, intellectual transport system, telematic and also concerns the interdisciplinary questions.